Hello and welcome to another team WBR update!
We are currently in Aarhus, Denmark getting ready for the 2023 European Championships next week. With 100 teams signed up from around the world it is shaping up to be the biggest event of the year, and to say we are eager to get into some competition would be an understatement. Ahead we'll give a recap of what we've been up to, and a look at what is ahead for our team.
We had a great month of training and racing in Palma de Mallorca, Spain. It was a much anticipated opportunity to get on the water with some of the best in our game and the setup could not have been better. We spent the month of March training leading up to the Princess Sofia event in early April. The Bay of Palma delivered some terrific conditions and we saw a lot of growth as a team. We got the chance to get into some early racing with the 2022 Mallorca Sailing Center Regatta, followed by another 2 weeks of training leading up to the Princess Sofia regatta. We had a ton of fun launching from the beach every day and competing with so many competitive teams in some great conditions, and we ended our month of training motivated by our progress and anxious for our first major international event as a team.
The first day of the Princess Sofia brought some extreme conditions, with some of the biggest breeze we have seen yet and a tricky chop kicking up in our race area at the mouth of the bay. After getting to the race area and taking stock of the conditions we decided to opt out of the morning races and not risk our regatta and charter equipment on a day we were not ready for. We ended the day without a finish on the board but with our boat in one piece, anxious for another chance to compete. Day 2 brought some prime conditions with a cool northerly coming over the mountains fluctuating in the mid teens, and it felt like a fresh start for our event. It was the last day of qualifying and we were excited to get some good racing under our belt. We made some mistakes early getting off the starting line clean, but overall had a ton of fun mixing it up with the fleet and were able to round out the day putting a good race together with a top 5 finish.
While our first day ultimately limited what we were able to accomplish in our first event, it was a great experience for us and we came away from our block in Palma with some valuable insight for our team. We made some healthy mistakes and had some great moments during racing, encouraged to see our speed and decision making holding up when we found ourselves in the front. More importantly, we walked away with a clear vision of what we need to focus on ahead of the World Championships later this year. Boat handling continues to be a priority for us, as well as focusing on our communications in the boat to improve our consistency with our speed. We also look to spend more time in windy and wavy conditions in our training and get more focused reps in executing our maneuvers off the starting line and turning the corners around the course.
Shortly after returning home we had a quick turnaround for a camp in Puerto Vallarta, Mexico, which promised some reliable windy and wavy conditions. It was a perfect opportunity for us to continue to improve on our boat handling in challenging conditions, and we left tired and encouraged from the progress made. We spent the last couple weeks of our domestic training block up in Newport, RI, where we were able to pick up where we left off in Mexico with some great ocean conditions. We wrapped up the block feeling like we had taken a significant step in executing our maneuvers and consistency with our boat speed, and finished hungry to get back into racing.
We would like to extend a massive thank you to the Lauderdale Yacht Club community and everyone who made our kick off event so special. We are humbled by the show of support and it was a great feeling to be able to officially launch our 2024 campaign at a place and among a family that has meant so much to us. Your support has given us the opportunity to pursue our dreams at the highest level and we can not thank you enough! This summer we look to put in the work and gain the experience necessary to achieve our goals come the World Championships in September.
Upcoming Events
July 5th- 10th: 2022 European Championship, (Aarhus, Denmark)
August 19th- 21st: 2022 North Americans (Novia Scotia, Canada)
August 31st- September 5th. 2022 World Championships (Novia Scotia, Canada)
If you are interested in supporting us in our campaign for the 2024 Olympics, please visit willifordbrothersracing.com
Or send us an email at
Follow us on Instagram @WillifordBrothersRacing
To follow results at the European championship (Jul 5-Jul11) visit
Have a great 4th of July Weekend! https://www.sailing-aarhus.dk/2022-49er-49erfx-nacra-european-championship/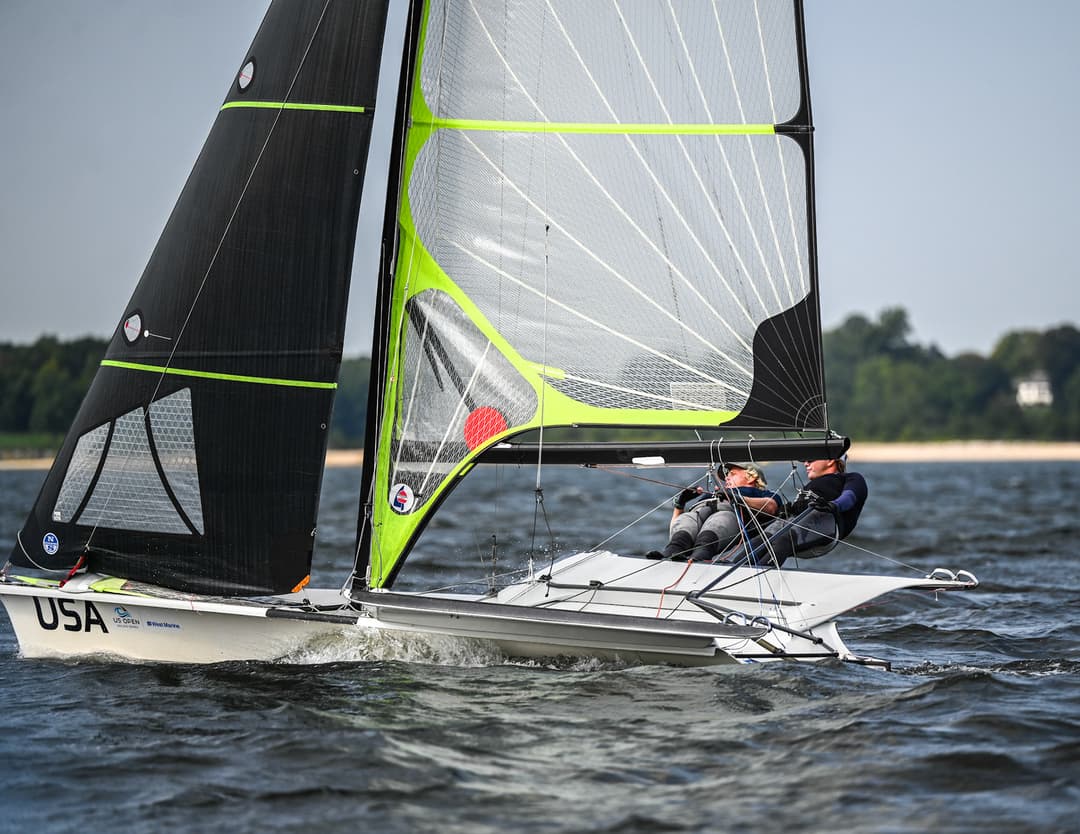 Loading...